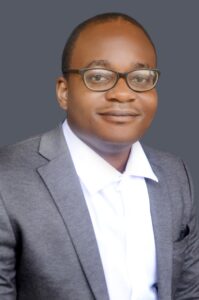 I once had a business owner tell me, "Samuel, because of you we now have the best blog among our competitors".
And then it hit me:
I wasn't just writing; I was making some lucky business owner's dream come true!
I began to wonder how I could better help more business owners out there put their best foot forward when it came to content.
And so I decided on productized services aimed at saving time and increasing efficiency.
ContentFury's productized services will help you:
Save time you would otherwise spend trying to figure out if you are a good fit. You can check out our offerings and see which best fits your needs.
Leverage content to scale your brand and business, without any great input or effort from you.
Concentrate on the parts of your business that are your expertise and which you have time for.
Establish your business voice by consistently producing quality content on a monthly basis.
Express your business vision and position yourself in more effective ways, so you no longer have to worry about your communication being all over the place.
Who Do We Work With?
Our services are a best fit for owners of small-to-medium sized businesses that are passionate about the growth of their businesses, and are willing to invest in proper content in order to make them scale.
What Our Customers Say:
"Samuel is a terrific writer! He can deliver anything whether it's copywriting or SEO blog posts. His writing skills are phenomenal and his attention to detail is second to none. Samuels' proficiency in the content marketing field is highly professional, he definitely knows what he's doing and understands the psychology behind the written word. I highly recommend him to anyone who needs a professional and reliable writer for their online business."
—Edith, M., Health & Wellness Expert, United States
"I have worked with Sam on a number of projects and have always been impressed with his reliability when it comes to delivering good quality work to a deadline. I don't remember him ever missing the weekly word count targets that we set for him, despite them being relatively high, showing that he can write in quantity – with quality too."
—Luke L., Affiliate Marketer, United Kingdom
"Because of you [Sam] we have the best blog among all our competitors. Thank you very much"
—Mike L., Web Design Agency, United States
Check out our shop and automate your content writing today
FOLLOW ME